Thank you to our Corporate Members!
Corporate Members support the ACDS Dentist Members by providing a go-to resource for specific services in the Alameda County area and offering special deals and discounts to members.
Corporate Members support ACDS through advertising, exhibit tables, specialty webinars and help keep the membership dues and General Membership Meetings fees low!
Please thank our Corporate Members and contact them when searching for products and services.
Interested in becoming a Corporate Member? Click here for information and the reservation form.

Nelson Reynolds
Practice Sales Agent, Bay Area
(510) 501-1959
nelson@integritypracticesales.com
www.integritypracticesales.com
Call Nelson today for a FREE, confidential practice valuation!
Born and raised in the Bay Area, Nelson has accumulated almost a decade of experience in dental sales and consulting. He understands the most important decisions must be handled with the utmost care, dedication, and attention to detail. He is ready to listen and help you plan for a successful future. "It was a pleasure to work with Integrity and I will forever be grateful to them for ultimately selling the practice during a pandemic and for the asking price. You cannot go wrong with this company." - Dr. A
 

Brent Edwards, MHA, Chief Operations Officer
(818) 383-1556
marketingdoctor@att.net
www.kids2dentist.com 
Join Our Team: ($850 a day guarantee base, $10,000 sign on bonus, student loan repayment program, free CE credits, mentorship, and housing assistance)
At Kids2Dentist, we believe that each child is special and deserves the highest quality care. Providing an experience that will decrease their anxiety and ensure they enjoy coming to the dentist is our highest priority. We also believe in being on time, all the time. We realize that time is very important in a parent's busy schedule, so we make sure that every child gets the attention they deserve in a timely manner.
Locations: Fresno, Visalia, Delano, and Porterville California

(800) 588-0254
info@pcihippa.com
PCIHIPAA provides dental practices with a comprehensive solution to navigate the complexities of HIPAA, OSHA and PCI compliance. Their solution has more than 30 features working together to make dental offices safe and compliant. The best way to get started is by visiting pcihipaa.com/partners and completing your complimentary HIPAA Risk Assessment.
 

Aimee Knight
(415) 660-9861
aimee@revealdiagnostics.com
www.revealdiagnostics.com
Discover what you can see with 3D! Reveal's leading cone beam CT technology includes an adjustable field, enabling a small 5x5cm scan, one or both arches with or without the condyles, the lower skull, or the entire skull. The result is even lower radiation exposure for the patient, lower diagnostic liability for the doctor, and sharper images. Reveal customizes the workup images to your specialty and diagnostic goal.
Special offer: Free radiology report with your first patient referred. Value $95 Code: RDBR2020
Call 415-837-5990 or go to revealdiagnostics.com to book your patient's appointment.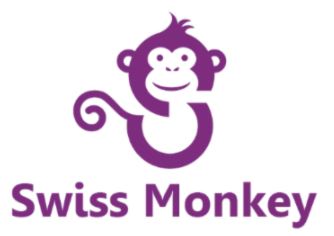 Christine Sison (CEO / Founder)
(916) 500-4125
christine@swissmonkey.io
www.swissmonkey.io
Social: @christine.e.sison @swissmonkeyinc
Swiss Monkey provides high quality virtual front desk solutions, including phone support, hygiene recare, recruitment, insurance and patient aging follow up and insurance verification support. Our services can be used as a permanent complement or interim solution for practice operations and can help minimize disruptions during staffing changes. 

Adriel C. Wood
Insurance Advisor
(916) 554-4922
adriel.wood@cda.org
www.tdicinsurance.com
Around here, customer service is our legacy.  TDIC was started by a small group of dentists in 1980, and our policyholders are all members of the profession. Unlike other companies, we are here to serve only dentists, and we want your experience with us to be exceptional every time. Please call a helpful TDIC member service representative if you ever need assistance with any aspect of your policy.
Garfield Refining
Audrey Fisher
925-490-2340
afisher@garfieldrefining.com
GarfieldRefining.com
Established in 1892, Garfield Refining is a precious metals refinery located in Philadelphia. The award-winning refinery buys dental scrap from dentists, dental labs and group practices. Garfield is family-owned and operated, and has established long-lasting relationships with dental professionals from across the world.